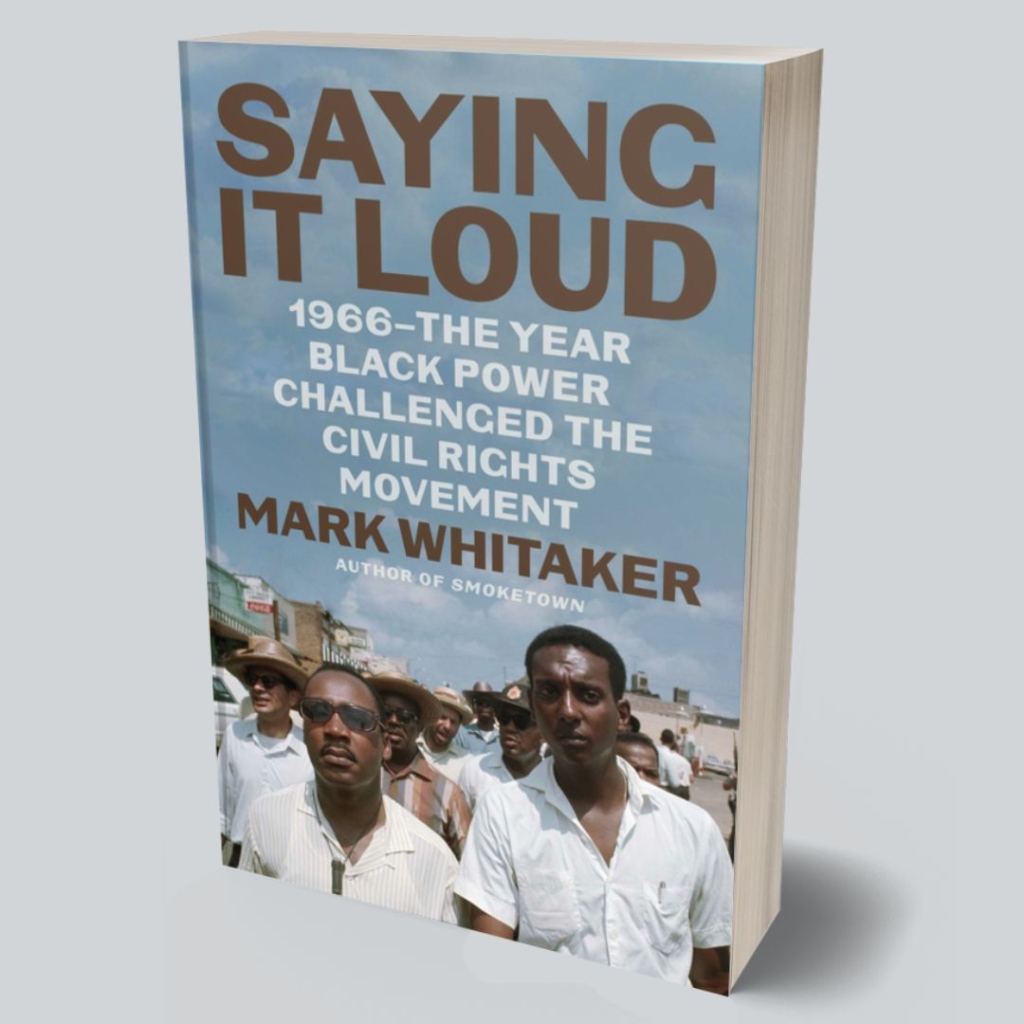 SAYING IT LOUD
1966-The Year Black Power Challenged the Civil Rights Movement
Journalist and author Mark Whitaker explores the momentous year that redefined the civil rights movement as a new sense of Black identity expressed in the slogan "Black Power" challenged the nonviolent philosophy of Martin Luther King, Jr. and John Lewis.
Deeply researched and widely reported, Saying It Loud offers brilliant portraits of the major characters in the yearlong drama, and provides new details and insights from key players and journalists who covered the story. It also makes a compelling case for why the lessons from 1966 still resonate in the era of Black Lives Matter and the fierce contemporary battles over voting rights, identity politics, and the teaching of Black history.
"An essential volume in the history of Black liberation movements."

Kirkus Review (starred review)
Get Your Copy: Buy Now
Praise from Henry Louis Gates, Jr.
"I was in high school in 1966, and it felt like the edge of history. In his brilliant new book, "Saying It Loud," Mark Whitaker has taken me back there, and the journey is both enthralling and a riveting reminder of the tumult, inspiration, and potent possibilities of the Black Power movement. It's also novelistic in its fully realized human portraits of the movement's backstory. I can't say it any louder: this is not only a compelling read; it's essential for understanding where we started and where we might find lessons in determining where we go from here."

Henry Louis Gates, Jr.,

Alphonse Fletcher University Professor, Harvard University, and host of "Finding Your Roots"