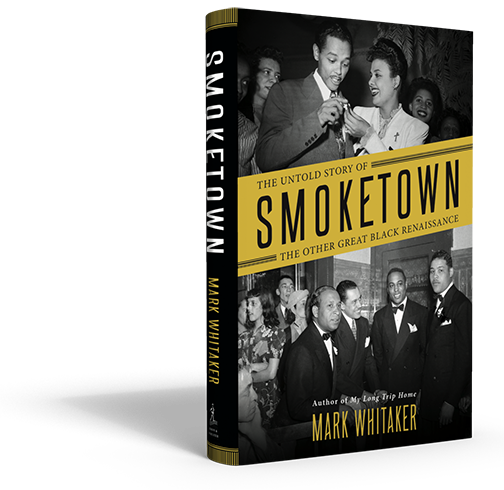 Smoketown
Today black Pittsburgh is known as the setting for August Wilson's haunting plays about noble but doomed working-class strivers. But this community once had an impact on American history that rivaled the far larger black worlds of Harlem and Chicago.
Smoketown: The Untold Story of the Other Great Black Renaissance paints a captivating portrait of this unsung community and its impact on the worlds of sports, music, theater, journalism and politics. It takes readers on a rousing, revelatory journey—and offers a timely reminder that Black History is not all bleak.
An expansive, prodigiously researched, and masterfully told history.

Kirkus Review (starred review)
Journalist and SMOKETOWN author Mark Whitaker discusses the factors that helped transform 1920s Pittsburgh into a hub of African-American arts, culture, industry, and entrepreneurship.
"Mark Whitaker has given Pittsburgh's wondrously rich black culture its due at long last. Smoketown is illuminating history and an absolute delight to read."

David Maraniss,

author of "Once in a Great City: A Detroit Story"